Wakefield Charolais and Angus
Friday August 12, 2022 at 1pm
On-farm and On-line with Elite Livestock Auctions

Catalogue to come.
Please join us for our 17th annual bull sale this year on August 12 at our all weather on-farm sale complex starting at 1pm sharp.
This year we have 50 Charolais and 30 Angus bulls for sale both on-farm and online via Elite Livestock Auctions. 
Bulls will be available for viewing on the day from 11am onwards, with a complimentary BBQ lunch and drinks provided by the Frizell family.
We have a wonderful lineup of bulls available this year, so don't hesitate to contact Greg & Jenny or our agents for more information.
View our Sale Catalogues from previous years here.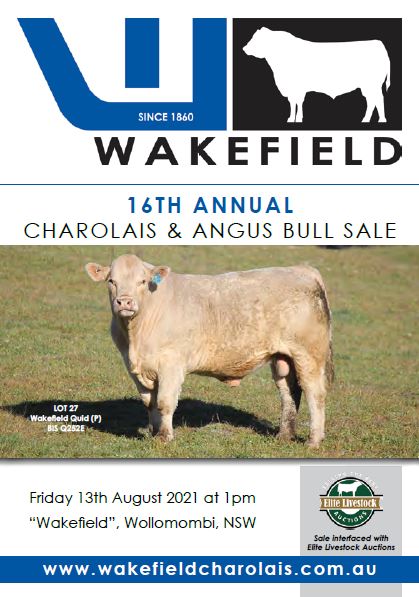 2021 16th Annual Wakefield Bull Sale Catalogue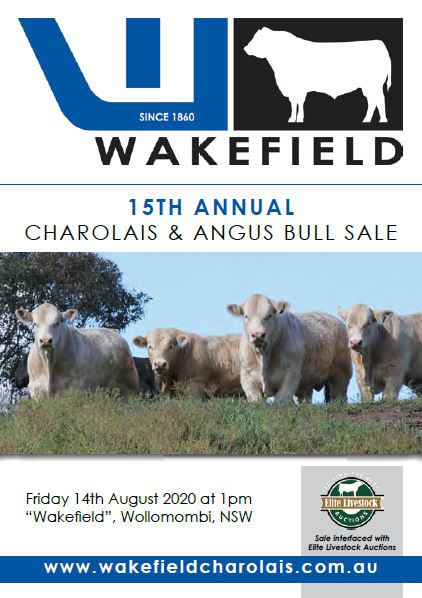 2020 15th Annual Wakefield Bull Sale Catalogue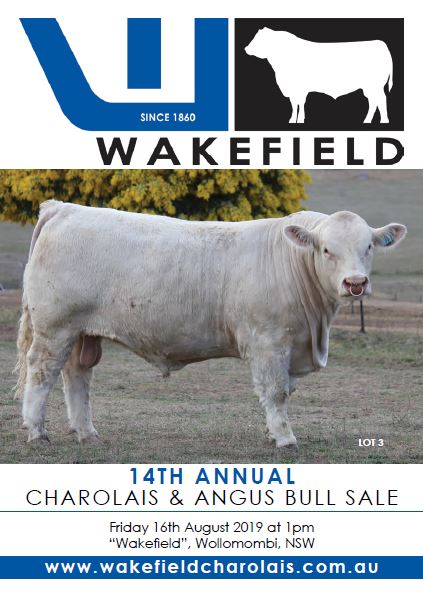 2019 14th Annual Wakefield Bull Sale Catalogue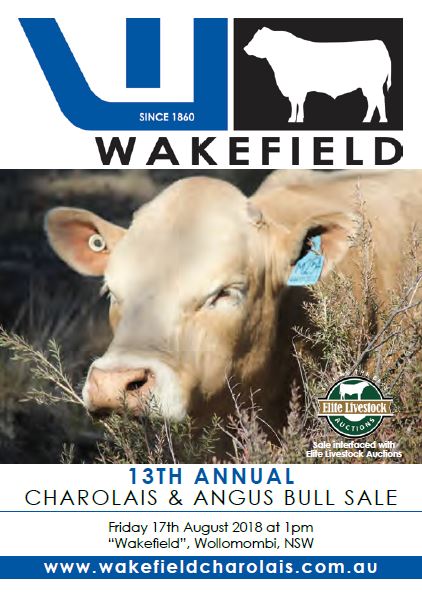 2018 13th Annual Wakefield Bull Sale Catalogue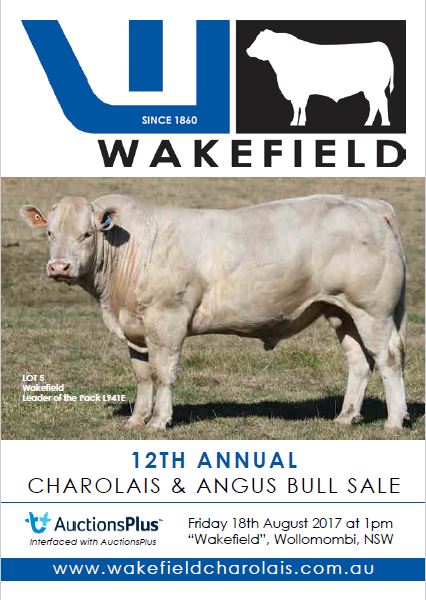 2017 12th Annual Wakefield Bull Sale Catalogue