Wakefield Charolais and Angus
NEW DATE: Wednesday September 1, 2021 at 1pm
On-farm and On-line with Elite Livestock Auctions
Please join us for our annual bull sale this year on September 1 at our all weather on-farm sale complex starting at 1pm sharp.
This year we have 42 Charolais and 17 Angus bulls for sale both on-farm and online via Elite Livestock Auctions. We encourage you to place bids online as a way to reduce the spread of Covid-19. Alternatively follow our instructions below to attend the sale in person.
Bulls will be available for viewing on the day from 11am onwards, with a complimentary BBQ lunch and drinks provided by the Frizell family.
We have a wonderful lineup of bulls available this year, so don't hesitate to contact Greg & Jenny or our agents for more information.
Safely Attend the Wakefield Bull Sale on Wednesday September 1 - FOLLOW THESE STEPS
Pre-register your attendance at our sale by contacting our agents Armitage & Buckley, Armidale on (02) 6772 1255 or at admin@armitagebuckley.com.au
 Print out a letter of exemption signed by NSW Health Minister Brad Hazzard here. You will need to carry this with you, along with your catalogue on sale day to prove your attendance at the sale.
Bring your mask on the day. The sale will be social-distanced and following all COVID-safe regulations.
Please remember: if you wish to bid online, you will need to register with our auction provider Elite Livestock Auctions SEVERAL DAYS BEFORE OUR SALE. Register here. Find out more about bidding online here.
View our Sale Catalogues from previous years here.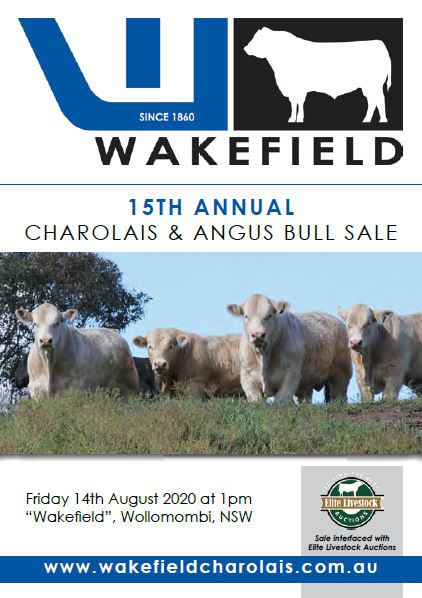 2020 15th Annual Wakefield Bull Sale Catalogue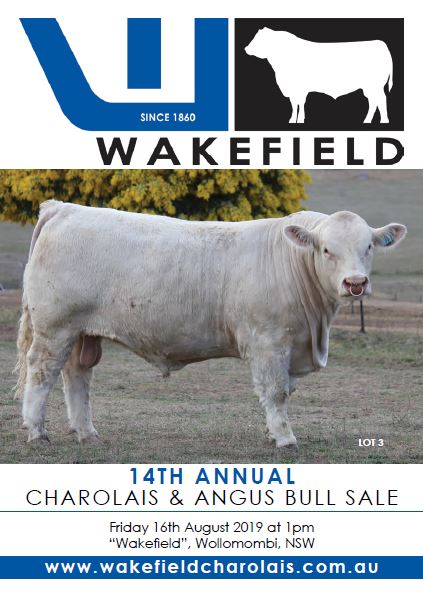 2019 14th Annual Wakefield Bull Sale Catalogue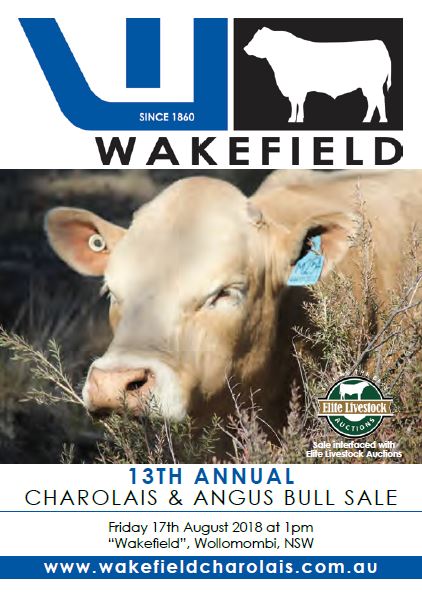 2018 13th Annual Wakefield Bull Sale Catalogue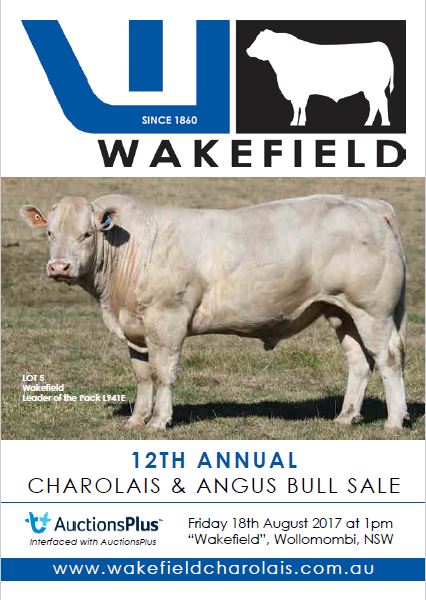 2017 12th Annual Wakefield Bull Sale Catalogue